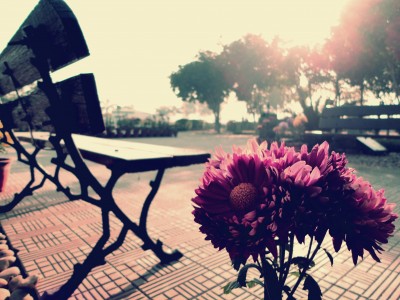 Three things happen when you say no to an opportunity, invitation or appointment.
First, you create margin in your life.  When we say yes to too many things – even good things – we fill our schedules and lives beyond our capacity.  You've probably heard the expression, "the good is the enemy of the best."  One has to say no to appointments, invitations and other opportunities to leave margin in life.  For the person living within appropriate margins, when something excellent comes along, he or she can say YES.  For the person juggling all the balls in the air, adding another thing simply means something else must fall.  Wouldn't you rather be ready for the best than under a pile with the rest?
Second, when you say no, you make room for God's peace and leadership in your life.  Remember the scripture that begins God is our refuge and strength, an ever-present help in trouble? Just a few verses later, the psalmist prescribes how to find your rest in His fortress: Be still and know that I am God.  The visual of the peaceful, empty park bench also communicates that quietness; He offers us communion with Him when we cease striving.  When we say yes too often, we don't have time to pray, to connect with the Lord, to discern His path for our lives and relationships.
Third, saying no develops your character.  My friend Don recently shared a quote with me from a Sunday sermon he heard years ago: "The rejection of adversity is the mark of an immature soul."  Think about it… aside from the unrealistic dream of vast lottery winnings, there really is no "something for nothing" of true value in this world.  Victory in virtually everything with high value is accomplished through adversity.  Even in salvation, we receive Christ by grace alone through faith alone, but remember the price Jesus paid on our behalf.  My character needs me to say no to easy but meaningless ventures and to say yes to challenges with depth and worth.  Too often we shy away.  When we say yes to the boring, the mundane and the mediocre, we reject healthy growth and maturity.
Reject the lie that being over-capacity honors God or is useful.  Good stewardship of my life isn't visible in a hectic and frenetic schedule.  My decision to say no clears away the detritus and pollution of my life, and frees me up to be the person God wants me to be.
No can actually be very beautiful.  When free to choose, take your margin, peace of mind and maturity into consideration, and ask the Lord for guidance.  He always leads faithfully.