This is really complicated.  How can I explain what's going through my mind when my heart is beating so hard that I can't hear myself think?
What kind of anguish is going on in a person's life that they can entrust their young child to you and walk away?  I can't fathom the despair, the discouragement, the denial or the complete sense of defeat that a parent would have to experience.
And despite my inability to comprehend, it happened today.  It happened.  Did that really just happen?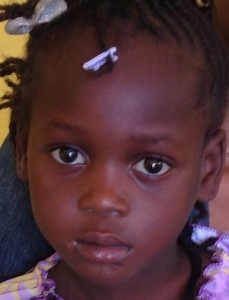 Yes, and more than once.
First there was the pastor's widow.  She lives in a community of immense poverty with her five children in a house built from cinder block that remains unfinished because her husband died.  She brought us two of her sons that she cannot feed or care for.
The next girl was five years old.  Her mother didn't come.  The little one came with the widow because her mother just had a baby boy and couldn't physically make the trip.  But the father of the son is not the father of the daughter – that man previously deserted the family.  The new father doesn't want her.
Then we met a five and seven-year-old sister and brother.  Her mom had come earlier but had some emergency and left abruptly.  Without the kids.  She told someone at the shelter we should do whatever we can with the children.  The dad had already abandoned the family.
Psalm 68 says that God is a father to the fatherless.  These children are His now, and we are His stewards.  I'm trying to prepare myself for something that can't be prepared for, because we are going to be introduced to three more children in the morning.
When we acknowledged that we were willing to rescue children as part of bringing hope and transformation to a nation, we knew we would be over our heads.  Today, it is not my head dipping beneath the water that makes me gasp for breath – it's my heart bursting with a mixture of joy and sorrow.  I cannot imagine doing this alone.
Thanks to God, and all our amazing donors, staff, volunteers and prayer partners who are joining together to make this happen.  Otherwise, there would be no help, no hope, no joy.  No transformation, just sorrow.  But there is joy.  Thank you from the fullness of my heart.