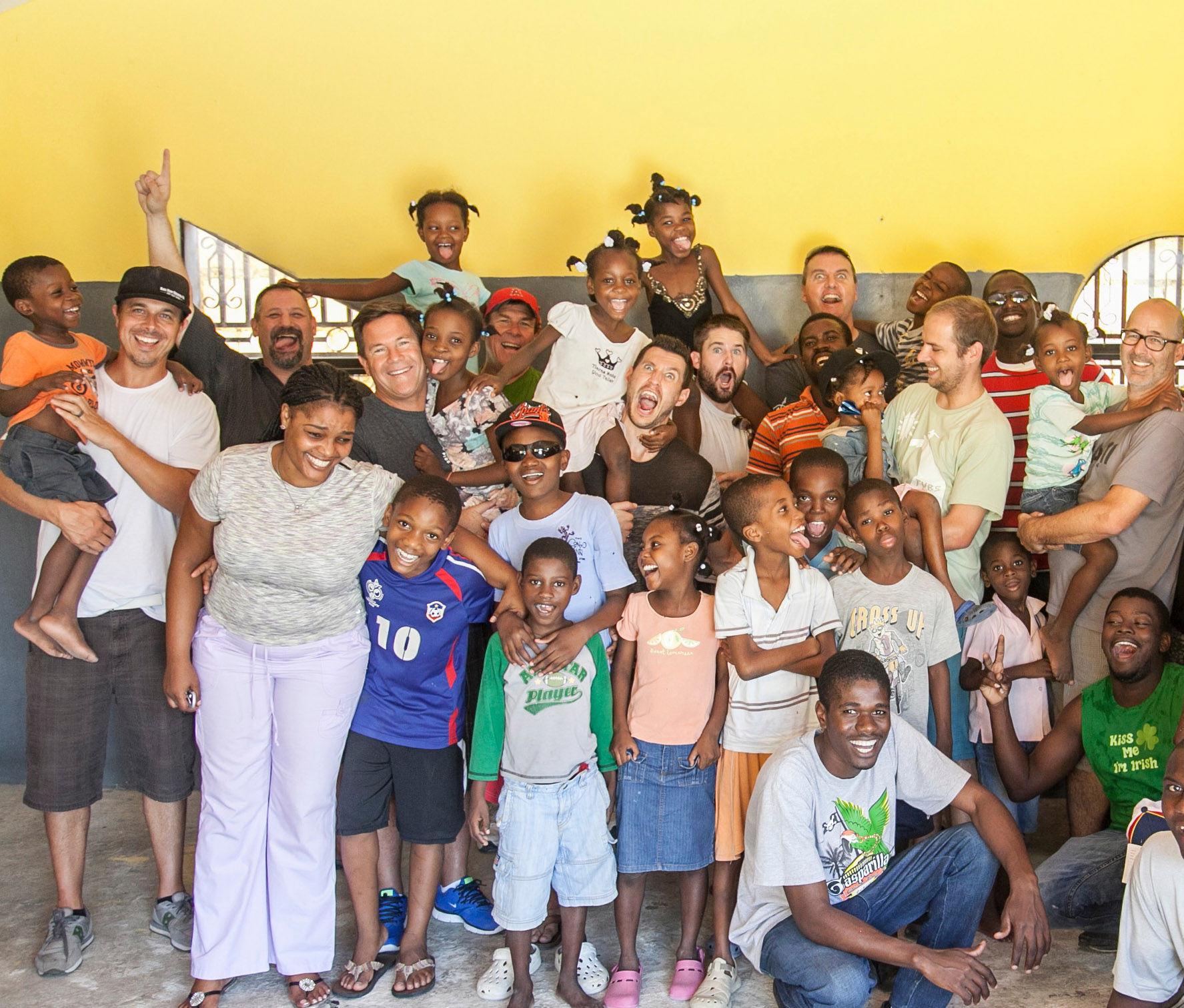 Don't give in to the Grinch this holiday season.  He's all over social media telling you how bad things are, then topping the last story with a new video or meme.  Tis the season to pile on, right?  I'm not suggesting this world is good; it's not.  It's corrupted by sin, death and disease.  But in God, we have a Father who gives His children good gifts.  We have a Savior who redeems us and brings reconciliation between men and God.  We have the Spirit who fills and empowers us to live righteously for His purposes.  Hold your ground: choose faith, hope and love!
Identify the blessings in your life and celebrate them.  If you can't find enough, celebrate with a brother or sister who will share them with you.
Here's my own Thanksgiving offering for you – the video overview from our recent Men's Mission to Haiti.  Stay till the end – it's worth every (free) penny.
httpvh://vimeo.com/112757027
Consider it a great joy, my brothers, whenever you experience various trials, knowing that the testing of your faith produces endurance. But endurance must do its complete work, so that you may be mature and complete, lacking nothing.  Now if any of you lacks wisdom, he should ask God, who gives to all generously and without criticizing, and it will be given to him. (James 1:2-5)

Grinch = bad.  God = good!